I hope y'all had a blessed Lord's Day yesterday.
We did and enjoyed our Pig Pickin', as well.
After the fellowship, a lady that was visiting
accepted Jesus Christ as her Saviour
and now there's a new name written down in Glory!
What a blessing that is!

After eating, we enjoyed a wonderful time
of fellowship with our church family.
The children were marching around,
singing "Away in a Manger"...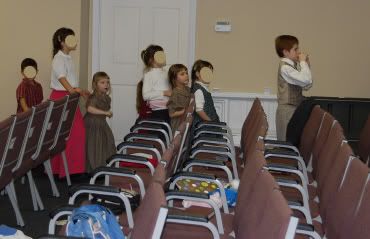 Ally enjoyed playing the piano and the violin.
Then she and Pastor practiced
for an upcoming instrumental offeratory duet...




After the evening service, we got some coffee and a snack
with some special friends.
It was a blessing to have two separate people
come up to us to ask about our families.
It was a wonderful opportunity to speak to them,
give them a tract, and invite them to church. ;o)
On the way home, the children and I drove around
looking at the holiday lights.

Even though we arrived home late,
we still got up this morning to begin our day
with our new "sequence of events" (a.k.a. schedule).
Even though we woke up an hour late,
we still jumped right in.
The new routine was met with a little resistance,
by the children and myself,
due to some lack of sleep
but soon we were on our way
and we had a very productive day


(even though I still have dishes piled in the sink




due to all the cooking/baking over the weekend...




and this is after already doing lots of dishes today




and Mount Washmore still lives in the laundry room




after doing quite a few loads. phew!




We'll tackle more of that tomorrow, though)

.

I was glad to hear comments from the children
of how they like doing things this way. ;o)
Some of our events today...



Will searching in the field guide
for phoebes and least flycatchers
after reading a chapter with me
from The Burgess Bird Book.




Ally, comfortably, enjoying her history
as she reads about the Crusades
and persecution of the Jews.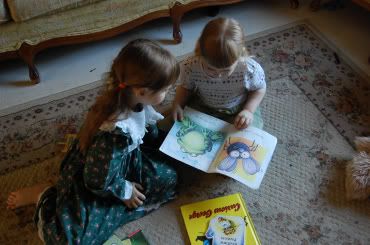 Beth and Carolynne being read to by Daddy
using their Daddy read along cd.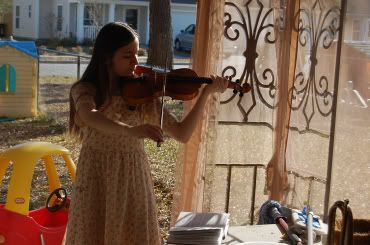 Ally serenading all of the neighborhood
with joyous hymns and Christmas carols.




Will working on spelling with the Phonetic Zoo.




Language Lessons with Beth.

(She drew such a cute picture of a rooster
that went along with our picture study!)


Carolynne doing pages from her workbook.
She loves to color!


Enjoying the beautiful outdoors...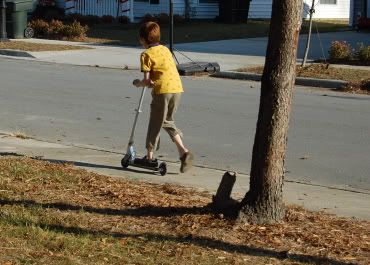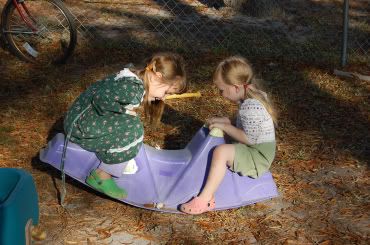 An afternoon snack...


the snowman cake ;o)
It was a challenging and tiring day
but is was worth it!
We still enjoyed many relaxed moments.
I look forward to catching some Zzzzz's tonight
and waking in the morning to begin, again.
In the afternoon, Ally has a chiropractor appointment
and she is teaching a piano lesson
and we look forward to those, too. ;o)
I hope y'all have started your week out well, too!
"Let all things be done decently and in order."
~ 1 Corinthians 14:40
"And whatsoever ye do in word or deed,
do all in the name of the Lord Jesus,
giving thanks to God and the Father by him."
~ Colossians 3:17