I hope y'all had a blessed Christmas.
Thank you all for the Christmas wishes,
kind words, and prayers.
On Christmas Eve, we went caroling
with friends and it was such a blessing.
We were received with such excitement
and they accepted Gospel tracts afterwards.
We hope to go caroling every year!

On Christmas Day,
we had a lovely time together at home.
In the morning, we read Luke 2 together
then we did our stockings and gifts.
In the afternoon, we had friends visit
and we enjoyed supper and fellowship together,
Christmas Day Sourdough Pizza. ;o)
We enjoyed talking on the phone
to distant family, too, especially Daddy!

I thought I'd share a few
of my "favorite faces" photos from Christmas morn...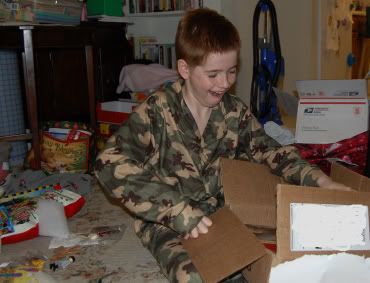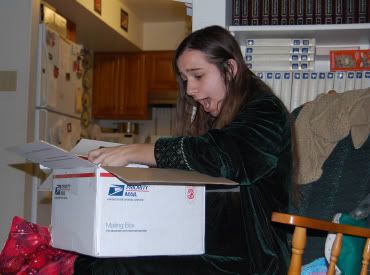 lol ;o) I love their excitement!

Here is a tree skirt that Ally crocheted for me.
I was showing it off as a shawl, however.
She did such a beautiful job!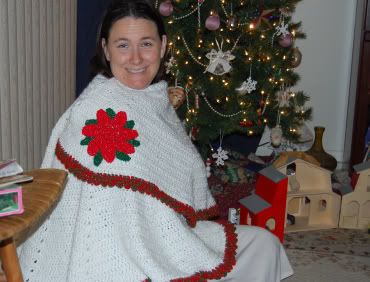 We were thrilled when we got to talk to Daddy!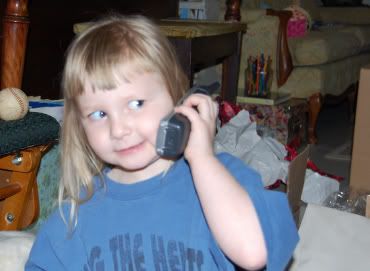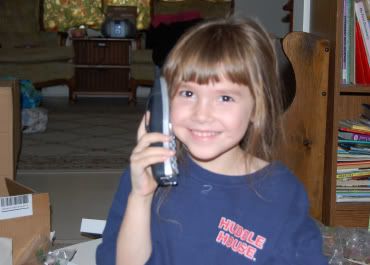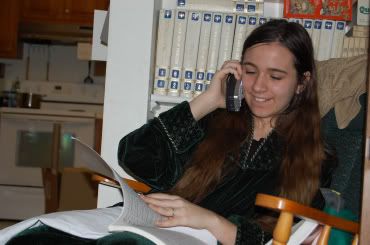 We sure can't wait till he comes home!
Speaking of that... this upcoming week (or two),
we plan to tackle our entire house
to get it ready for our Marine! ;o)
Though I can't disclose exactly when he'll be coming,
it's soon enough to get the house ready for him!
The children and I, also, plan to start making signs soon.
We are all getting very excited!
So if I am a bit quiet the next couple of weeks,
it's because we're busy preparing
for a long, anticipated reunion! ;o)
I hope y'all have enjoyed your Christmas week
and that you enjoy your weekend!
"The LORD hath appeared of old unto me, saying,
Yea, I have loved thee with an everlasting love:
therefore with lovingkindness have I drawn thee."
~ Jeremiah 31:3