Monday we went on a field trip to a local strawberry farm.
This is our third year to go strawberry pickin'
and have learned that we absolutely love it.


Last year

, we began a new tradition of jamming
some of our berries, which is a lot of fun, as well. ;o)

I had a little time to spend online
and wanted to share some moments from our day of pickin'...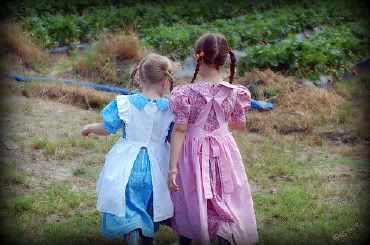 Carolynne and Beth ready to pick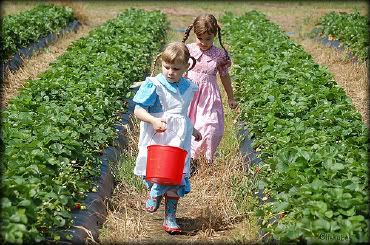 On the hunt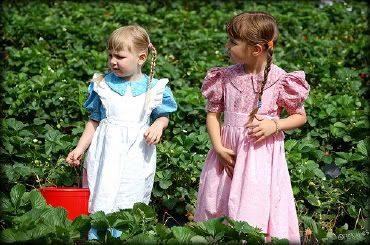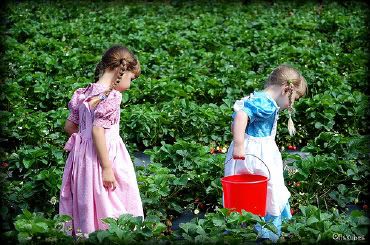 Enjoying the fruit of their labors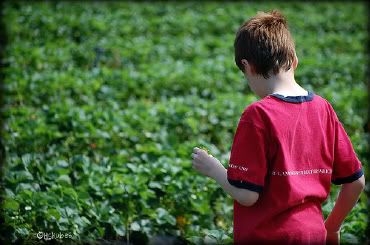 .
Will searching for strawberries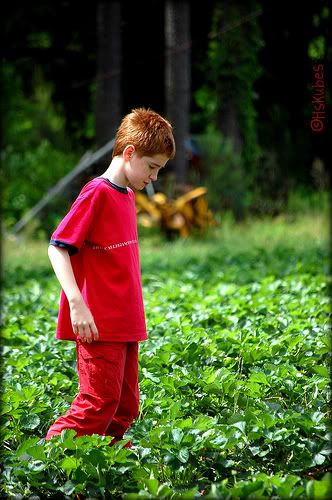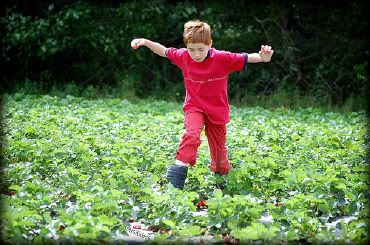 Enjoying the fruit of his labor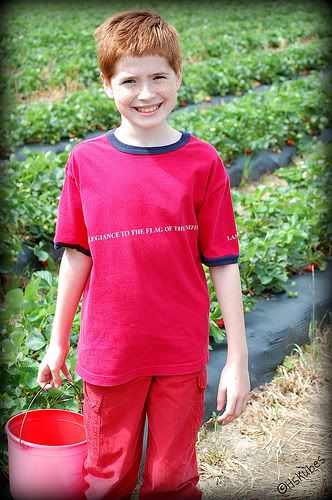 Ally searching with a friend...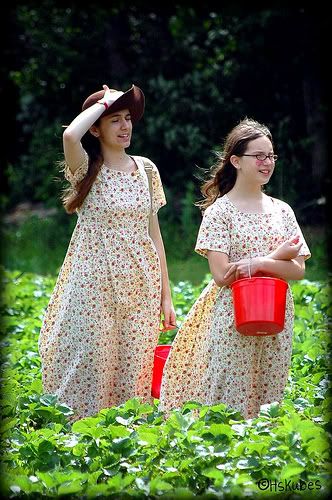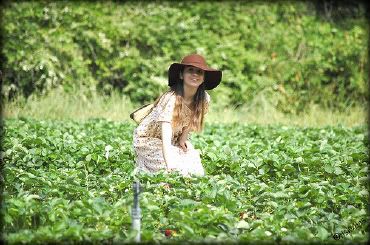 Enjoying the pickin'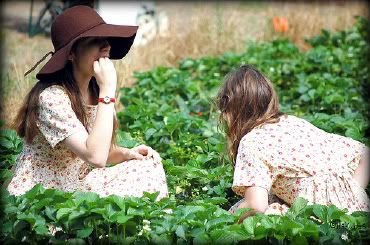 Enjoying the fruit of her labors, too.



Beth going to search with Ally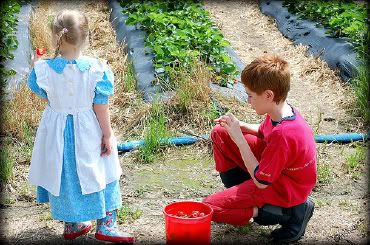 Will and Carolynne enjoy some together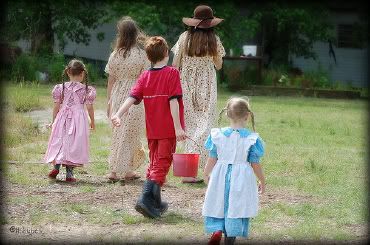 Calling it a day ;o)

We enjoyed snacking on the delicious strawberries this week,
along with some Cool Whip, too. Mmmm!
We've, also, been enjoying our homemade jam


(which we look forward to sharing with others)

...
It's a little less solid/spreadable than last year
but we are enjoying it as a wonderful dipping sauce, as well!


"O taste and see that the LORD is good:
blessed is the man that trusteth in him."
~ Psalm 34:8