It happened! Praise the Lord, it happened!
After 12 months, 3 weeks,
misunderstandings, unexpected delays,
and a couple of hours in the hanger,
Daddy and family were reunited
around 4:30/5:00 am Thursday morning!


Opening the hanger doors...
Marines, arrived from Iraq, in the background
standing in formation...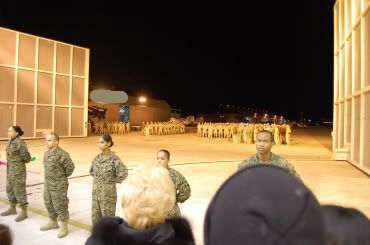 Prayer was said and Marines were "let loose"
to be reunited with their families and friends.
We were overjoyed to greet our special Marine, our hero...
our daddy and beloved...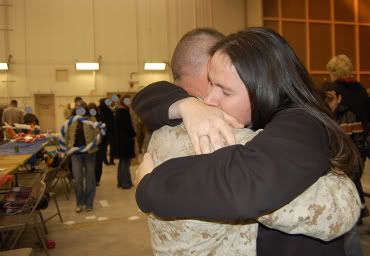 After savoring those precious moments,
we were eager to bring him home...



...picking up his bags...





heading home,
ready for breakfast, sleep,
and to begin our year right... with Daddy...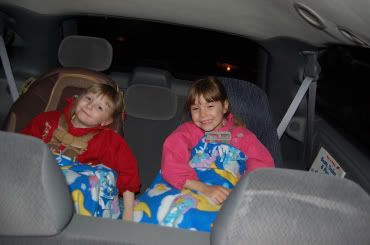 "But I will hope continually,
and will yet praise thee more and more."
~ Psalm 71:14
"Great is the LORD, and greatly to be praised;
and his greatness is unsearchable."
~ Psalm 145:3

"Blessed be the name of the LORD
from this time forth and for evermore."
~ Psalm 113:2