"This is the day which the LORD hath made;
we will rejoice and be glad in it."
~ Psalm 118:24
15 years ago today,
the Lord blessed us
with our first precious child...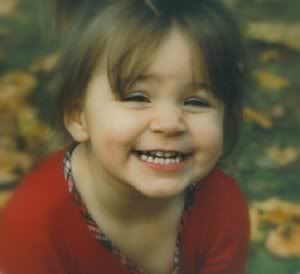 (age 2)

She has been such a joy
and every birthday is bittersweet,
though we delight in seeing
the young woman she is becoming...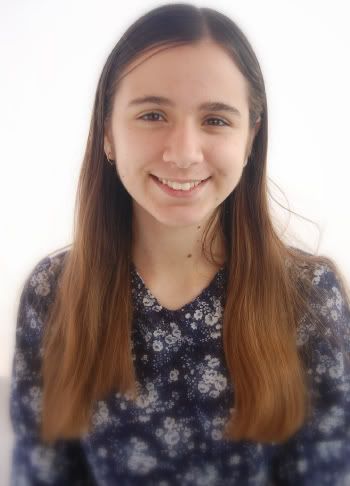 (age 15)
Happy 15th Birthday,

Ally

!
You thrill our hearts!
We love you more than we can express!
"Lo, children are an heritage of the LORD:
and the fruit of the womb is his reward.
As arrows are in the hand of a mighty man;
so are children of the youth."
~ Psalm 127:3-4
Below is something I wrote two years ago
but it, certainly, applies still
and I wanted to share...
Sigh.....
Well, it's almost here. Our oldest's 13th birthday.
Tomorrow is the day...
She is excited to be turning 13 finally...

Finally... finally... finally! finally? finally???
Has it been 13 years already???
It doesn't seem that long ago
that I carried her in my womb,
feeling her move and poke and hiccup.
It doesn't seem 13 years that
we drove through a snow storm
to birth our precious first born daughter and child.
The Lord, in His great wisdom, gave her to me...
knowing that He would use her
to forever change my life.
Has it really been that long since she first told me
she didn't want to wear diapers anymore
and then refused to wear them?
Has it been that long since
she would sit in my lap and help me read to her
so she could learn to read as well?
Has it been that long since she said,
after 1 day of having her first bike,
that she wanted us to take off her training wheels
and took it upon herself to do it
since we thought she should wait?
Boy, she showed us... she didn't fall... not even once.
Has it been that long since
she was a little girl that mommy could dress
in frilly, dainty clothes?
Now she is making her own
mature, responsible decisions in modest clothing...
Has it really been that long
since I've been 'Mommy' instead of 'Mom'?
Praise God for our precious memories
that will always be dear to our hearts!

Ally is growing into
such a kind and beautiful, young lady.
She is compassionate, funny, clever,
and loves to learn.
Her young heart is tender towards the Lord.
I have been blessed with seeing such maturity
in handling different situations
and able to see spiritual things.
She is quirky and smart.
She is creative and gifted in many ways.
She loves the Lord and desires to serve Him.
She is faithful in her quiet time.
She is outgoing and confident.

I'm am thrilled and excited about our relationship.
I'm honored, blessed, and eager
to take our relationship to another stage of growth.
To be able to be her friend and an influence...
an encourager and a listener...
and still her teacher, mentor,
mother, mom, and, yes,
still Mommy, too.
We still read aloud together...
though she doesn't sit in my lap still... *Ü* ....
but it does remind me of those days
and we still have a closeness that is just like
the one we had the day she was born
and I held her for the first time....
except it is deeper, full of heartfelt memories
that we will both cherish for a lifetime
and I have faith that she will pass on
wonderful memories to her children as well.

Oh, how I love her.
Oh, how I love all of the children
the Lord has entrusted me with.
Gulp... I will do what I can not to cry.
There is such a deep ache in my heart for her.
A feeling that I can't exactly express in words...
I'm sure other mommies can understand...
is my heart really my own?
I can't say that I think it is...
it belongs to my husband and my children.
They are SO precious to me.
I feel like I must have multiple hearts
beating within me...
It's hard to comprehend how just one
can hold so much love and emotion.

I think of how much I LOVE my children
and it makes me think...
the depths of my love,
the ache in my heart for them,
the over abundance of tenderhearted fondness
I have for them....
it's nothing...
not in comparison to how God feels towards them...
or for me... or for all of His children.
To think that how I feel towards my children
is only a fraction of what He feels for His children.
Isn't He Wonderful?!!

Growing up, holding on, and letting go...
it must be the most bittersweet experience in life...
but, oh, I wouldn't trade it for anything in the world.

Happy... Birthday, Ally.
I am so proud of you, honey.
I am so happy and so blessed
that the Lord entrusted you to me.
You are growing into such a compassionate and kind,
young lady that is growing in the Lord and loves Him.
I have and will cherish every moment with you.
I love you, Ally, with all of my heart.
~ Love, Mommy

"I have no greater joy
than to hear that my children walk in truth."
~ 3 John 1:4